Summer Institute
A team-based learning experience that fosters innovation and leads to organizational transformation.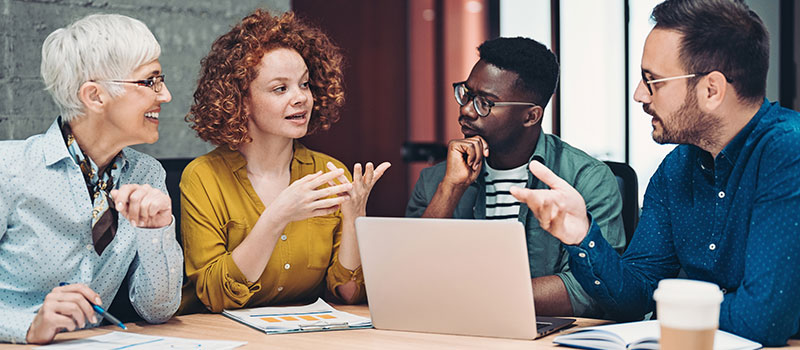 A Collaborative Team Learning Journey that Fosters Innovation
2024 Learning Theme: Looking Ahead to Empower the Future Today

When: July 31 — August 3

Where: Phoenix, AZ

Who's invited: AFIT Member CEOs, Reps, and their teams
Learn from Innovators Outside of Higher Ed
Summer Institute inspires innovation and leads to organizational transformation by exploring a strategically relevant topic with the guidance of world-class learning partners from highly successful organizations, mainly from sectors outside of higher education. Attendees will learn new models and "next" practices. Over the years, we've learned from:
Apple
Christensen Institute
Cognizant's Center for the Future of Work
Delivering Happiness
Disney
GBMC Healthcare (a 2020 Baldrige recipient)
Great Place to Work
Kimberly-Clark
Microsoft
Ritz-Carlton
Southwest Airlines
... and many more!
Engage in Team Learning
Dedicated "team time" is built into the Summer Institute learning design to give attendees time to digest concepts and discuss how they could be applied at their organizations. This collaboration inspires innovative ideas that often become strategic initiatives back on campus or at the home office.
Ideate with Peer Organizations
Through AFIT's Idea Labs, teams have an opportunity to learn about the experimentation happening at other AFIT member organizations and participate in real-time ideation and collective problem-solving.
Show Off Your Team Pride
AFIT's annual Team Pride Contest presents Summer Institute teams with a series of creative challenges related to the annual learning design. Competing in the Team Pride Contest is a fun way to enhance team bonding and compete for prizes, including the coveted Team Pride Trophy.
---
Spirit of Collaboration and Teamwork

"The AFIT Summer Institute provides a spirit of collaboration and teamwork in a learning environment focused on actionable strategies for all levels of the organization."

– Dr. Jackie Elliott, President, Central Arizona College, AZ