Welcome Joe Belenardo, president of Global Markets at Anthology
Date posted
November 16, 2023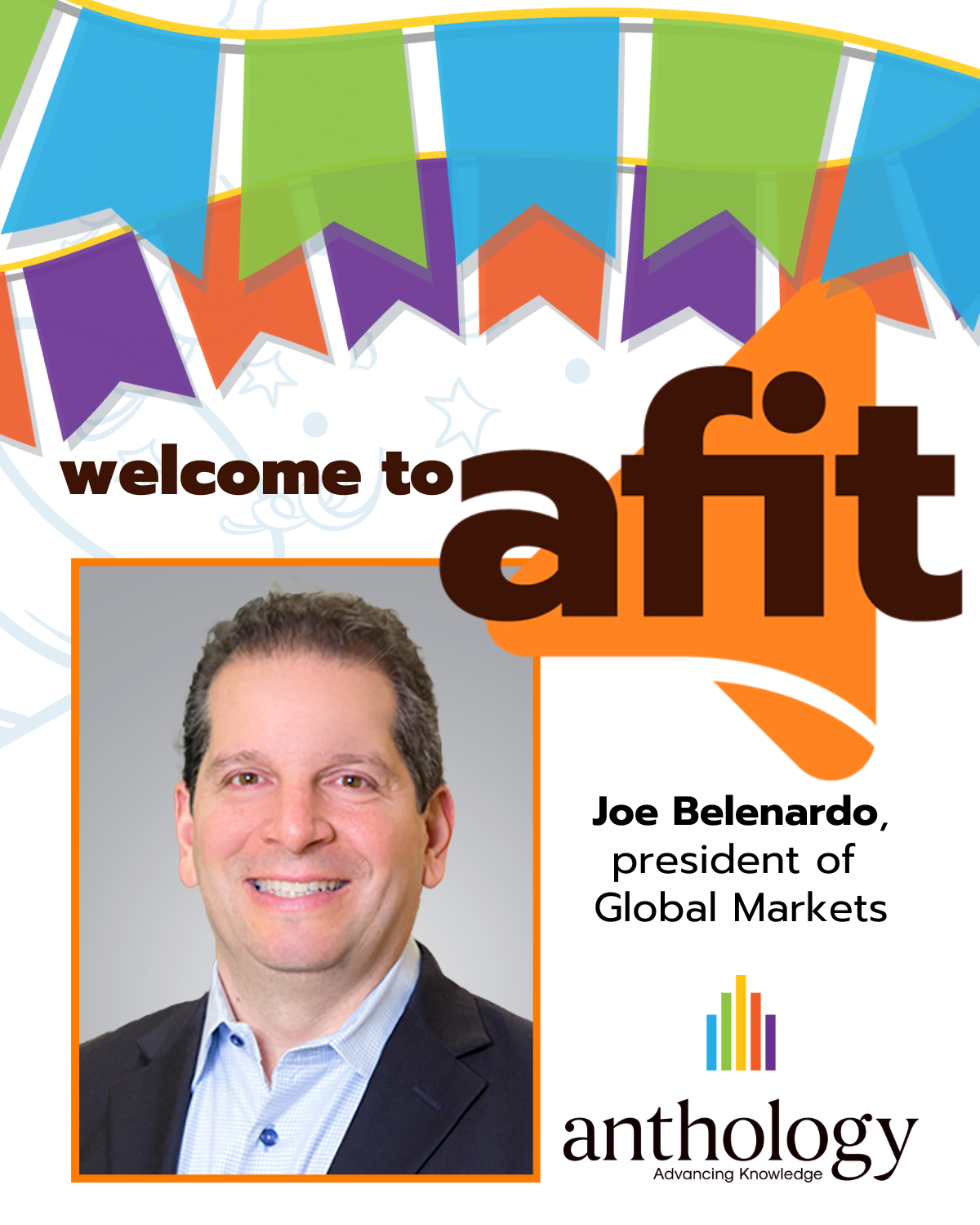 We're pleased to welcome our newest corporate member, Joe Belenardo, president of Global Markets at Anthology. As an organization, Anthology has been a member of AFIT since 2017. Following the retirement of CEO Jim Milton, the organization will continue its membership with AFIT under Joe's leadership.
With over 30 years of experience in global higher education, Joe has a demonstrated track record of championing innovation and transformation in education. Prior to joining Anthology, Joe held roles at Systech, Ellucian, Workday, Liaison, Peoplefluent, and Ciber.

Rob Sparks, SVP, Corporate Strategy and Partnerships is serving as Interim Rep.