Welcome Dr. Demarée Michelau, President of WICHE, to the AFIT Community!
Date posted
November 14, 2023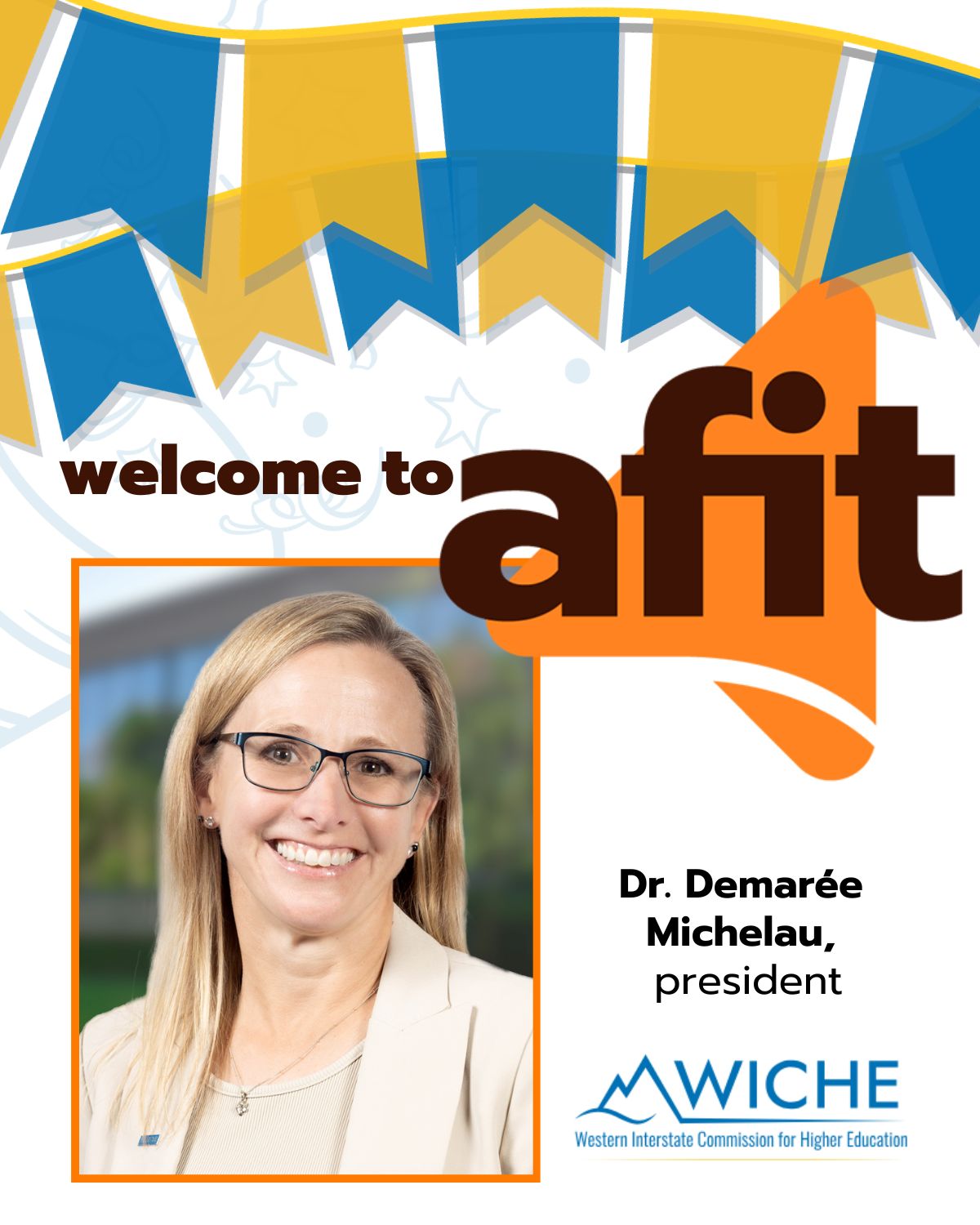 We are thrilled to announce the newest addition to our innovative alliance — Dr. Demarée Michelau, president of the Western Interstate Commission of Higher Education (WICHE), a regional interstate higher education agency that promotes regional collaboration, resource-sharing, sound public policy, and innovation for the West.
With a wealth of experience and a passion for advancing education, Demi brings a dynamic perspective to our community.
As President of WICHE, Demi has been at the forefront of shaping higher education policies and fostering collaboration among institutions. Her commitment to innovation and inclusivity aligns seamlessly with AFIT's mission to drive positive change in the field of education.
Join us in extending a warm welcome to Demi Michelau! We look forward to the invaluable insights and leadership she will contribute to our community as we continue to navigate and shape the evolving landscape of higher education.