Welcome New Member, Dave Sherwood of BibliU
Date posted
September 18, 2023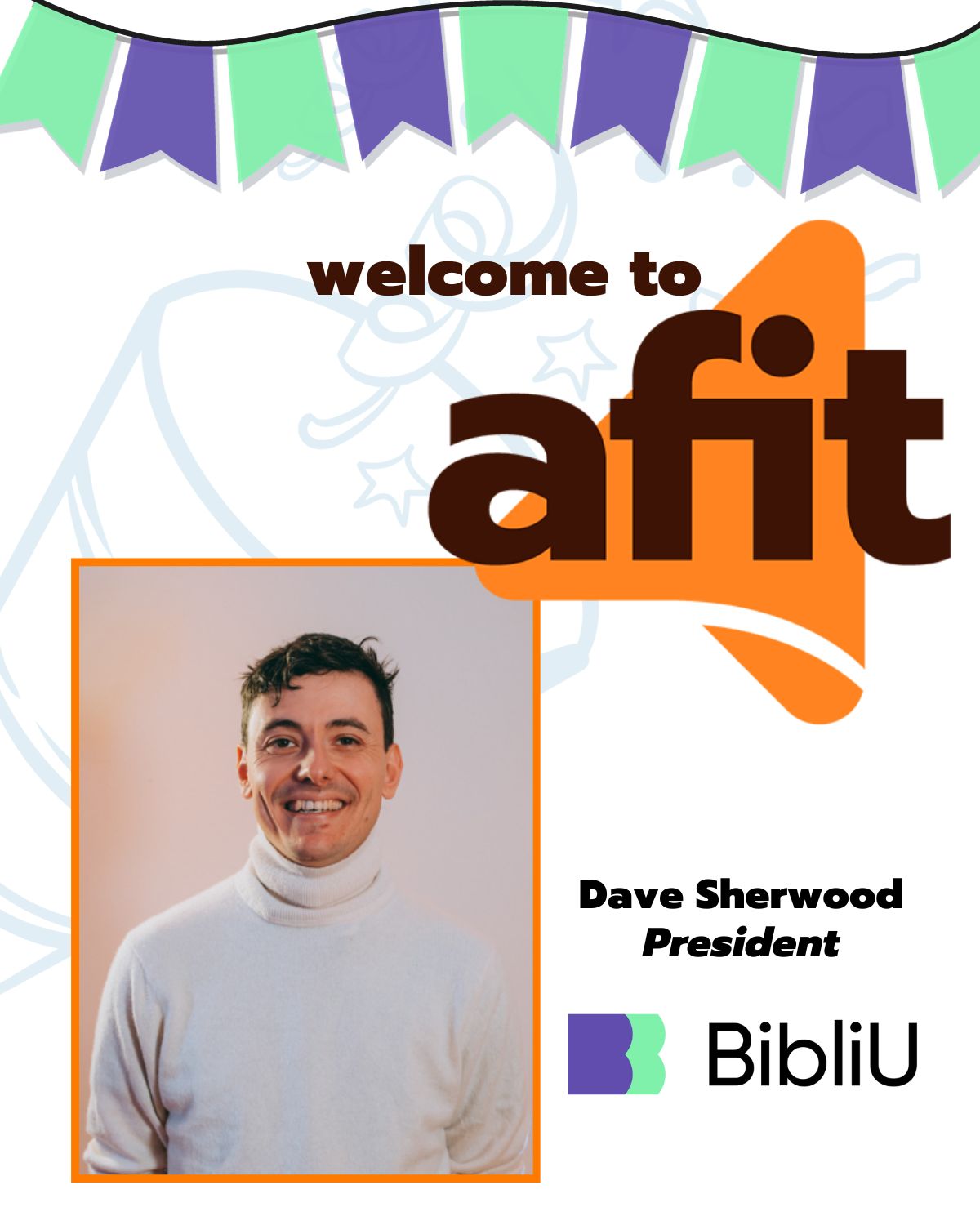 Please welcome Dave Sherwood, co-founder and CEO of BibliU to our Alliance.
In addition to his role at BibliU, Dave is also the Co-Founder and Chairman of Teach Learn Grow Inc, serves as a Board Advisor at Purlos, and is a Founding Member of the Edtech Founders Club.
Dave holds a Bachelor's Degree from the University of Western Australia. He attended Oxford University on a Rhodes Scholarship, during which time he co-founded BibliU.
Mayla Sanchez, SVP of marketing will serve as AFIT Rep.
We look forward to innovating with the BibliU team!