AFIT Welcomes President Gonzalez of Mountain View Campus at Dallas College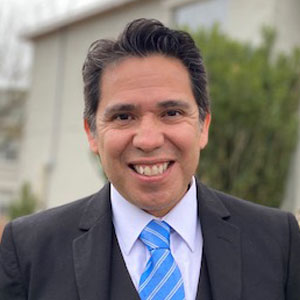 Dr. Kenneth P. Gonzalez, president of the Mountain View Campus at Dallas College
AFIT's Executive Committee is pleased to welcome Dr. Kenneth P. Gonzalez, president of the Mountain View Campus at Dallas College, Dallas, TX to our alliance!


Dr. Gonzalez has a wide range of experience in higher education and is a national expert on institutional effectiveness. His work centers on equity and access for first generation, low-income students, and students of color. He trains educators how to collect and use data to design effective student success interventions, as well as strategic planning, program review, faculty leadership development, and learning outcome assessments.


Dr. Gonzalez earned a B.S. in psychology and a master's degree in social work at Brigham Young University, as well as a Ph.D. in Educational Leadership and Policy Studies at Arizona State University.


Learn more on the Dallas College website »


Please join us in welcoming Dr. Gonzalez to our alliance!