GBMC HealthCare, Inc. — a 2020 Baldrige recipient — is a 2022 learning partner!
Date posted
January 6, 2022

Talent and the Future of Work:
Leading with Happiness and Humanity
GBMC HealthCare, Inc. (a 2020 Baldrige recipient) will be an AFIT Learning Partner for the 2022 CEO Forum & Reps meeting and Summer Institute. GMBC will bring a unique perspective to our workshops and discussions as the first healthcare system in Maryland to receive the Malcolm Baldrige National Quality Award, the nation's highest presidential honor for performance excellence.


According to Baldrige examiners, GBMC supports its nursing workforce through multiple recognition and educational programs. Since 2017, their first-year turnover for nurses decreased from about 27% to less than 15%, achieving performance in the top 10% of national hospitals.


We're thrilled to partner with GBMC leaders who have demonstrated such an impressive level of excellence in talent acquisition and retention.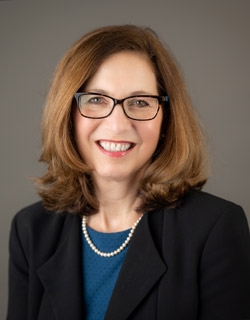 Carolyn L. Candiello
Carolyn L. Candiello, Vice President for Quality and Patient Safety and member of the organization's Executive Team has more than two decades in the healthcare industry. Candiello served on the Board of Examiners for the National Baldridge Performance Excellence Program.


Candiello earned a bachelor's degree in business administration and leadership from Fitchburg State College, earning summa cum laude honors. She also holds a Master's Degree in Leadership and Management from Notre Dame of Maryland University.
Catherine Hamel, Executive Vice President, Continuing Care and President, Gilchrist. Hamel has been with Gilchrist since 2008, and during her tenure, the organization was awarded the prestigious Circle of Life Award by the American Hospital Association.
Hamel has a BA in Sociology from Temple University, Philadelphia, PA and an MA in Management of Aging Services from the University of Maryland, Baltimore County.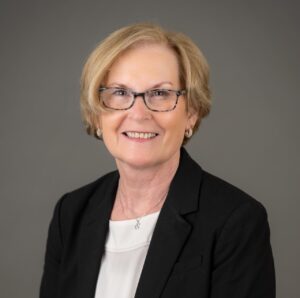 Catherine Hamel
Save the Dates in 2022

Candiello and other GBMC leaders will join us at the 2022 CEO Forum & Reps Meeting (on March 9-11, 2022 in Nashville, TN) and Summer Institute (on July 20-23, 2022 in Nashville, TN) to help us explore questions like:
What does the labor market look like now and in the future as employers respond to the "great resignation"?
How can leaders respond to increased demand for autonomy and flexibility?
How do organizations create inclusive, accessible places, spaces, staffing models, and cultures that attract, retain, and grow talent?
What are the best practices and high-impact strategies for navigating the "workforce of the future" challenges?
How do leaders create workplaces led with happiness and humanity?
Registration for the 2022 CEO Forum & Reps Meeting opens January 10, 2022. Stay tuned for details.