San Antonio College — winner of the 2021 Aspen Prize — is a 2022 learning partner!
Date posted
January 14, 2022
We are thrilled to welcome San Antonio College (winner of the 2021 Aspen Prize) as one of our Learning Partners for the 2022 CEO Forum & Reps meeting and Summer Institute.
Talent & the Future of Work: Leading with Happiness & Humanity
San Antonio College (SAC) is one of the largest single-campus community colleges in Texas — and one of the biggest in the nation. In 2021, SAC became the first-ever Texas community college to win the Aspen Prize. The Aspen Prize recognizes outstanding institutions selected from a pool of more than 1,000 community colleges nationwide.


Dr. Robert Vela, SAC President, will bring his experience and unique perspective to this year's workshops and discussions. Vela assumed the role of President in August 2014, after serving as the Dean of Student Affairs, Vice President of Student Affairs, and Vice President for Student and Academic Success for nearly six years. During that time, he also served as the Interim District Director for the Alamo Colleges District Center for Student Information in 2010.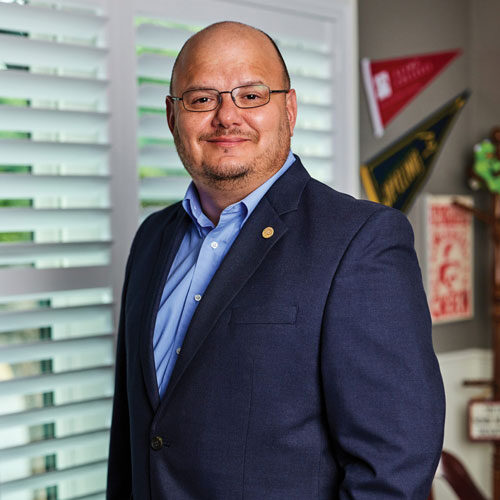 Dr. Robert Vela | president of San Antonio College (winner of the 2021 Aspen Prize)

Vela's many honors include the 2021 Aspen Institute Prize for College Excellence and the 2019 Malcolm Baldrige Award for Performance Excellence.

Read Dr. Vela's bio »
Meet Our 2022 Learning Partners
Save the Dates in 2022

Candiello and other GBMC leaders will join us at the 2022 CEO Forum & Reps Meeting (on March 9-11, 2022 in Nashville, TN) and Summer Institute (on July 20-23, 2022 in Nashville, TN) to help us explore questions like:
What does the labor market look like now and in the future as employers respond to the "great resignation"?
How can leaders respond to increased demand for autonomy and flexibility?
How do organizations create inclusive, accessible places, spaces, staffing models, and cultures that attract, retain, and grow talent?
What are the best practices and high-impact strategies for navigating the "workforce of the future" challenges?
How do leaders create workplaces led with happiness and humanity?